The Country Club of Green Valley offers a variety of live entertainment and dinner dances at least seven times a year. In addition to the major social events, members enjoy casual Twlight Mixers twice a month. These events are a great time to come together with old friends and meet new ones.
Members of the CCGV enjoy full reciprocity with fine clubs all over North America. This includes the Mountain Oyster Club in Tucson.
Photos Courtesy of Club Members and Staff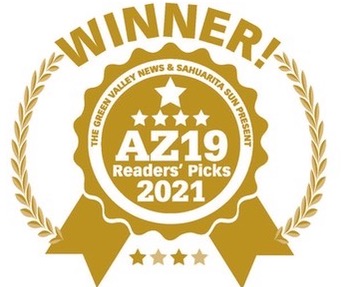 ​We began as winter visitors to Green Valley. Our desire to be active retirees led us to various courses in and around the area, but it didn't feel like "home" until we found the CCGV! Friendly members and staff create an inviting atmosphere to enjoy multiple activities even beyond golf! (Potlucks, dinner dances, Mystery Theaters, mixers, card games, Trivia night, Outdoor Movie Theater, Book Club, etc.!) We are now permanent residents of GV, and love our CCGV family!
At the CCGV golf joins with the social and vice versa. Golf is first for most of us but many of the couples have one or the other that does not golf or only occasionally. . Enjoy with morning stretch and tone exercise, tables and tables of card games, book study club, golf or no golf and wine, Mahjong, golf and giggle (or just giggle) twilight Friday afternoons with a social casual dinner, regular theme parties, sometimes with theater. Great times to enjoy!