Regular membership provides unlimited use of all Club facilities including unlimited golf, our large practice area, the clubhouse and pool. There are no green or trail fees. Regular Members have the right to vote, hold office and serve on the Board.
Partial Year members enjoy all the benefits of Regular Members. Partial Year memberships are for consecutive months only and available to those whose principal residence is outside the area. Partial Year membership may be upgraded to a Regular membership at any time with no transfer fee.
Social Members have unlimited use of the Clubhouse and pool and may play limited golf with reduced green fees. They may play unlimited golf during the summer months as prescribed by the Board of Directors. A minimum of one year's membership is required. Social members can also be elected to the Board of Directors.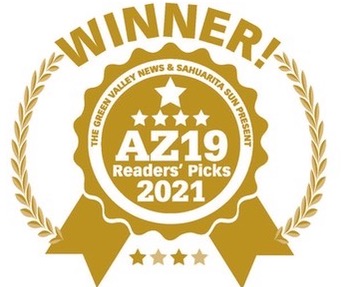 For a limited time we have some special membership offers:
Sixty Day Trial Social Membership

New Area Homeowners Two-Month Trial Individual Golfing Membership
New Area Homeowners Two-Month Trial Family Golfing Membership
First Time 12-Month Regular Membership for an Individual
First Time 12-Month Regular Membership for a Two Person Family
First Time Partial Year Memberships 25% Discount
Please call the ProShop for current rates at 520-625-8806
Why all these offers? Our Membership Committee has learned that once people become familiar with the Country Club of Green Valley they tend to become members for life.
For more information contact General Manager Eddie Bittle at 520 625-8806 or mail our Membership Committee at Pam@countryclubofgreenvalley.org. If you haven't seen our facility we encourage you to come in, take a tour and play a round of golf.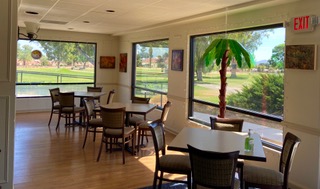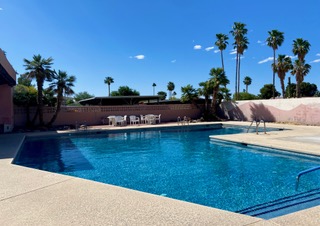 My wife and I are recent retirees and always believed we were "Florida" people but decided to spend the winter in Green Valley on friends' recommendation. We were looking for a golf course with seasonal memberships as we play five or six times a week and decided to play a trial round at CC of Green Valley. We were paired with a couple who are members and were welcomed at every turn by everyone we encountered. After playing several other area courses we decided to join and couldn't be happier. The course is challenging and difficult to play to your handicap, but won't beat you up. It is excellently maintained by the staff and volunteers from the membership. Great practice facility and fantastic value. Again we thought we were "Florida" people, but have just purchased a house on the 10th fairway. Daily morning and afternoon shotgun starts ensure you can play on short notice.
– Jim & Pam White
We moved to Green Valley to escape winter and bought on the 11th hole strictly for the house and views. One of us had never played golf the other not for years and neither was much interested in a stuffy old pretentious country club. We now find ourselves enjoying golf at a country club that's open, diverse and welcoming.
– George & Ann Cottay
Jenny and I spend about six months in Green Valley and the Country Club each year. Green Valley is very affordable and the CC is the same. We are talking about maybe making this our permanent home location. CCGV is just a GREAT location with a GREAT casual Golf and Social Club.
– Jerry & Jenny Rock